**ALL CEDAR INVENTORY IS IN-STOCK – PLEASE SEE ADDRESS AND PHONE NUMBER LISTED BELOW**
3009 Hempland Rd.
Lancaster, PA 17601
(717) 394-1900
Please call for the most current availability as our cedar inventory is constantly changing.
 Please call for available lengths.
  In-Stock:
Overstock SBC Painted White Cedar Shingle Shake Siding – DOUBLE COAT, all random width.
1 square = 100SF of coverage. 4 boxes/square at 5″ exposure. 4 boxes at 6″ exposure = 120SF of coverage.Currently available: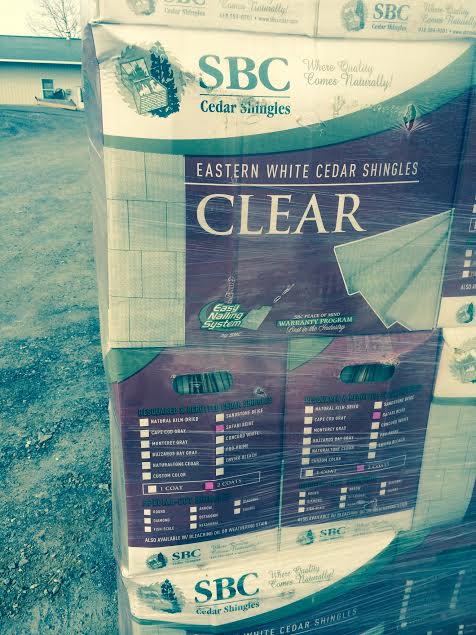 Right Side: Safari Beige
Safari Beige color ONLY – $70/box, $60/box TAKE ALL 
– 2 coats of paint.
– Grade: Clear
– 119 boxes available
2″ x 4″  Square Edge Western Red  – $1.50LF
4″ x 4″ x 8′ (Porch Posts) Standard & Better Western Red  – $28.00ea
4″ x 4″ x 10′ (Porch Posts) Standard & Better Western Red  – $34.00ea
6″ x 6″ x 8′ (Porch Posts) Western Red  – $79.00ea
6″ x 6″ x 12′ (Porch Posts) Western Red  – $119.00ea
 1″ (7/8″) x 4″  Square Edge  – $0.75LF

 1″ x 6″ Square Edge  – $1.40LF

1″ (7/8″) x 8″  Square Edge  – $1.90LF

1″ (7/8″)  x 10″ Square Edge  – $2.44LF
1″ (7/8″)  x 12″ Square Edge  – $3.99LF
1″x6″  T&G Rough-Side Western Red – $1.19LF
Select Tight Knot; Available in various lengths; Sold in packs of 6